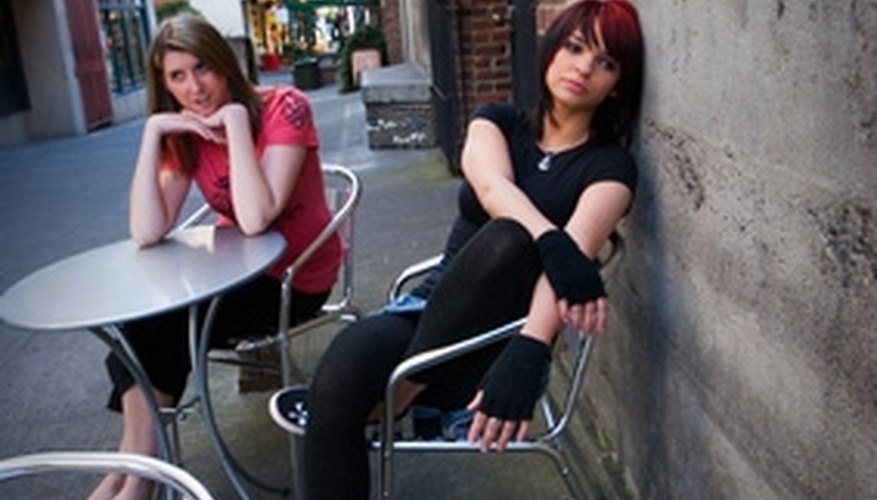 Start a Facebook profile if you do not already have one. You will need a valid email address to do this. Fill out your profile in such a way to make yourself attractive to the opposite sex. Upload an appealing profile picture.
Do a search, and look for some attractive faces. If someone's picture piques your interest, send a friend request. You may have an uphill battle at friending complete strangers, but it's worth a try. You will probably have more luck friending friends of friends.
Send a message. Even if that person does not accept your friend request, you can send a message to them. That person has the option whether to reply. Starting a rapport with your target may persuade that person to accept you as a friend.
Survey the page of the person you are interested in. The good thing about Facebook is that people put a lot of information on their pages. You can see your friends' pictures, notes or blogs that tell you what they are interested in, contact information such as telephone numbers and their relationship status. If the person you are interested in is single, you will know.
Chat with them. Unlike dating sites, it's not only free to join Facebook, it is also free to chat. If you see that your the person you are interested in is online at the same time you are, open a chat window and start chatting. If she does not seem to be online when you are, poke her. Poking is a form of cyber flirting. Even if you have not had a chance to talk to her, she will know that she has an admirer.
Tip
Look for someone whose location is close to yours.
Warning
Monitor the posts that people of the opposite sex make on your wall that may turn others off.
References
View Singles Near You