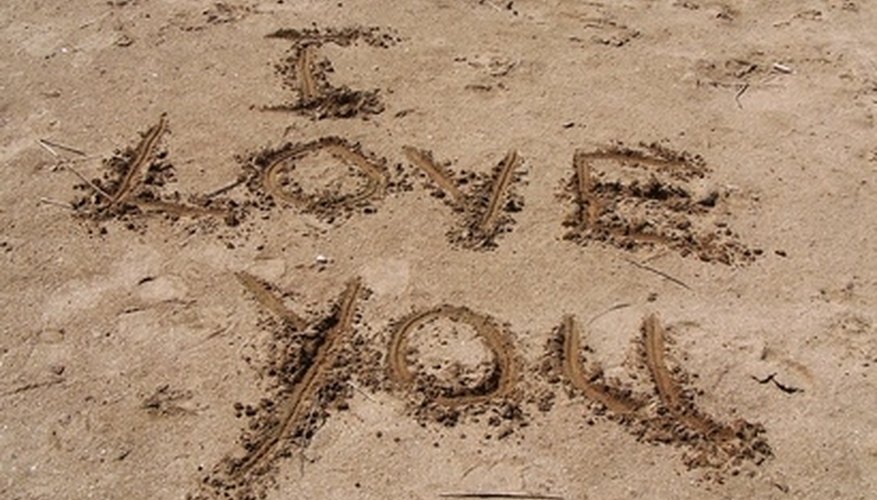 Jazzy Love
It's hard to find anything quite as sexy as a night of Jazz music. Fill the room with fresh flowers, chocolate candies and candlelight. Turn on your favorite jazz station or look through your music collection for your favorite jazzy music. Then just spend the time relaxing with your sweetie. The time spent together in a romantic and relaxing environment will be remembered with fondness for years to come.
International Valentine's Day
Give your Valentine a truly international experience. Start dinner with an Italian dinner salad and bread sticks at your favorite Italian restaurant followed by dinner at a Mexican restaurant. Have dessert at a French pastry shop to finish out the meal. Learn to say, "I love you" in several different languages and end the night cuddling by the fire reading travel books and dreaming of your next international adventure.
Tacky Tourist Valentine
Take your Valentine on a vacation without leaving your home town. Pick the top three tourist attractions in your home town, and make it a point to visit all three this Valentine's Day. Take loads of pictures and buy a souvenir. Dine at a restaurant the serves truly authentic local foods and spend the night at a local club listening to live local bands.
Mystery Valentine
Send your Valentine on a hunt around the city in search of her one true love, you! Leave note cards with well phrased clues that will lead your loved one from sentimental place to sentimental place. Hide cards at each location that will be a clue to the next secret location. At the final destination, set-up a candlelight dinner, fresh flowers and music. When your sweetheart arrives, spend the rest of the evening together, talking about the fun adventures you've had together.
View Singles Near You