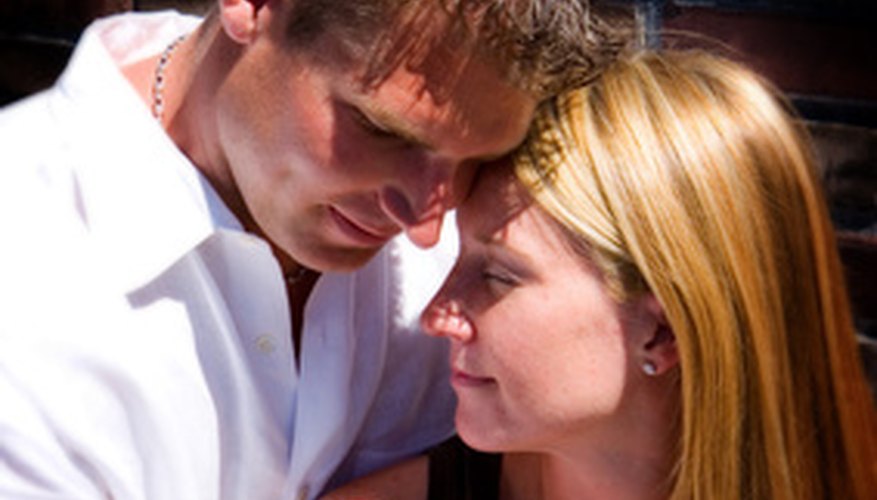 Don't Waste Time and Money in Bars & Nightclubs
Studies show that less than 20 percent of surveyed adults met their most recent partner in a bar, according to "Men's Health" magazine. A similar survey in the same publication showed that many women would feel embarrassment to say that they had met their boyfriend in a bar. Instead, join a club or attend an event that's relevant to your interests so that you can meet women who share your interests. At a bar, the only common interest that brings people together is drinking or possibly dancing.
Meet People
According to a University of Washington study, says "Men's Health," 75 percent of people get help from their friends when meeting partners and dating. By expanding your network of friends, both male and female, introductions to a variety of girls will follow. Meeting someone through a friend also gives you a much better chance to make a good impression than meeting as strangers in a bar. Don't worry too much about the number of friends you make -- simply seek out people you genuinely enjoy spending time with. If you don't actually like one of your "friends," you probably won't get along with the women you meet through them. Places to make new friends include your workplace, charity organizations, religious services, volunteer work, political rallies, hobby-based groups, such as mountain biking or model-building clubs, and art or dance classes.
Be Active
Join a club, play a team sport, or take a class. Choose an activity because you enjoy it on its own merits rather than just because you think it will help you meet women. If you hang out in libraries and museums solely because someone told you that women like guys who read books or enjoy art, you won't meet women who share your interests. Dance classes often have more women than men, but if you hate dancing, take a class on painting or whatever else you enjoy. One thing is certain: You won't meet anyone if you stay home all the time.
Be Confident
Meeting women isn't enough on its own. Ask a woman for her phone number or to go for a coffee or something to eat. You don't have to approach a woman with the idea of dating her right away. This doesn't mean you can wait forever -- you still have to make a move at some point. If you're nervous because of your physical appearance, dress nicely before you ask her out, or start working out more. Paradoxically, the confidence that you gain from dressing well or working out is sometimes more important than the "intended" effects of looking nice, toning your body or losing weight.
Be Creative
Going to a restaurant or a movie is not the only way to spend time with a girl. Break the mold and do something different to stand out. A more active date, such as hiking or going to street fair, will also make it easier to keep a conversation going without awkward silences. If you both enjoy cycling, go for a bike ride and bring a picnic lunch. If she enjoys sports, get tickets to a game. You have a lot of creative options at your disposal.
References
View Singles Near You