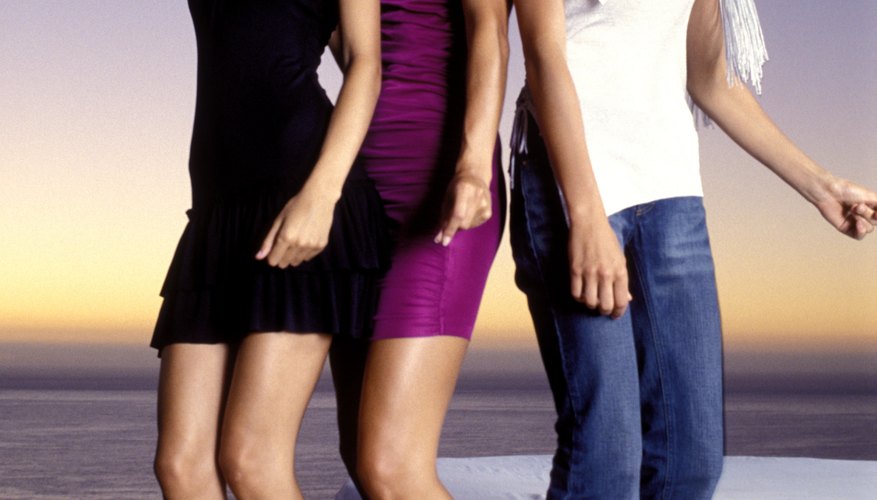 Meeting new people can be a difficult task. Things like who to approach, how to approach them and what to say start flooding your mind until you are too flustered to do anything. The problem only seems to escalate when you are trying to meet someone of the opposite sex. It becomes even more difficult when you are trying to do so in the midst of a social situation, such as a party. The best way to defeat that fear of failure is to go in with a game plan.
Before you even arrive at the party, have some conversation topics in mind. Keep the topics light, to appeal to whatever the girl's personality might be. Things like current movies or music usually have mass appeal and can lead to deeper conversations if you find you are interested in the same things. Remember, when all else fails, ask questions. People love to talk about themselves, women especially. You do not want to ask too many personal questions, as this will put her off. Just ask about her interests, career or favorite types of food. Complimenting her on her tastes in food or favorite pastime does not hurt.
Prepare
Always be confident. This does not mean to act as if you are better than everyone else is. Just give off a slightly "I'm not worried about what everyone thinks of me" aura. Even if you do not feel confident, just play the part. Acting as though you are self-assured will usually make her more interested in you. If you spot a girl you like, make eye contact and smile. If she smiles back, take it as your cue to approach her.
Confidence
Once you decide to try to talk to a girl, opening with a joke or an observation is usually a good way to start the interaction. Try to stay away from pick-up lines of any sort, to avoid immediately being shot down. Making a girl laugh is a good way to make her feel more comfortable around you, enabling her to talk to you more easily.
Ice Breaker
If you are nervous about approaching a girl in a group of friends for fear of rejection, look for a girl that is with two friends with her. A girl with just one friend is not likely to leave her friend alone, as it will seem to her that she is abandoning her friend. However, a girl that is in a group of three will be more willing to stray from her group because the two friends will have each other to keep company.
Groups
References
View Singles Near You