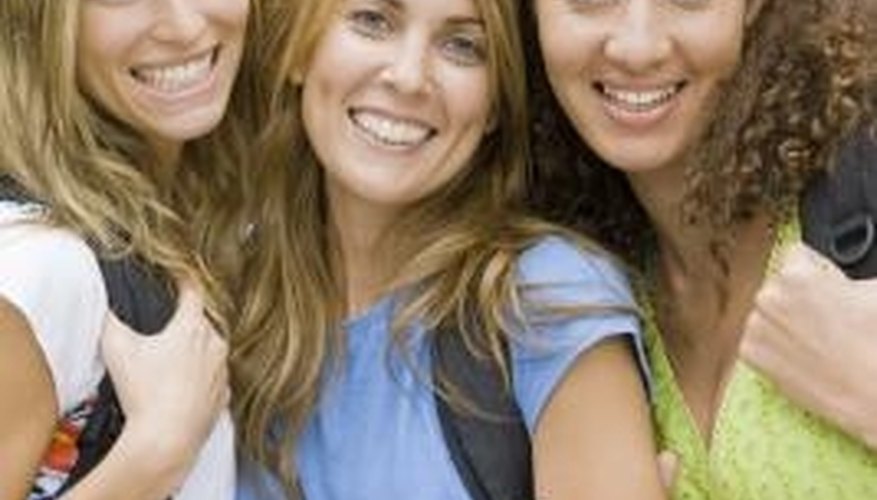 Cut off all contact at first. While this may seem like you'll be working against what you truly want, staying out of touch will give him the space he needs to see what life is like without you. Don't call, text or email your ex, and avoid the places where you know you'll run into him.
Change your negative personality traits, specifically the ones that caused problems in the relationship. You may have been too clingy, or you may have spent too much time with your friends and without your guy. Work on fixing these issues so that when you do talk to your man again, he can see that you've made real changes.
Focus on yourself and the things you want from your life. Take the opportunity that you have while you're single to reform your social circle, get involved in activities that you've been wanting to do or pick up hobbies that you've let fall to the wayside. There's nothing more attractive than a person who maintains a full, well-rounded lifestyle.
Ask to speak with your ex after several weeks have passed. Do not get too emotional while explaining how you've been feeling. Most important, listen to her responses instead of filling all of the time with just your viewpoint.
Give him space to think about what you two discussed. Even if his initial reaction is not to want to get back together, he may have a change of heart after thinking things through.
Tip
Part of staying out of contact with your ex means cutting off contact with her friends and family too. You don't need to do this in a spiteful way, though. Explain to the people in your ex's life that it's too painful for you to remain in contact for the time being and that you'll come back around when you're feeling better.
Warning
While it is tempting to give your ex plenty of attention, love and gifts, this will have the opposite of the intended effect. This will present you as someone who needs bells and whistles to be appealing in someone else's eyes.
View Singles Near You