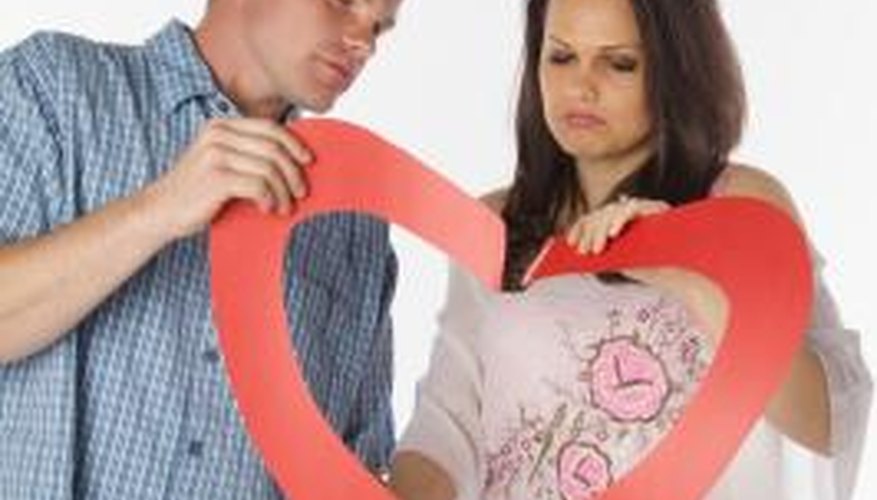 Step 1
Get in shape. It's time to lose the gut and improve your image. Take a look in the mirror and figure out where you have room to improve. Looks aren't everything, but they sure do help.
Step 2
Improve your life's circumstances. You have some level of control over the happenings in your life. If you don't have a job, or need a better job, do what it takes to make an improvement. Kick your bad habits that she always complained about.
Step 3
Change your attitude. Stop being negative about your life experiences. Start focusing on and talking about positive things.
Step 4
Demonstrate change. Actions speak louder than words. If you want to show her that you've changed, you have to actually show her you've changed. Telling her that things will be different doesn't work anymore.
Step 5
Be a leader. Most of the time, but not always, women like their man to be a leader in the relationship. Remember that leading in a relationship is not the same as dictating. Leading in a relationship means leading by example, being confident and being an initiator.
Step 6
Love her patiently. It may take time for her to come around. Don't be overwhelming and don't be in a rush. Wait for her to be ready for you again.
Warning
You might not be able to get her back. If she is steadfast in her decision for reasons like meeting another man, you'll have to find a way to accept it and put your past with her behind you. Just know that you did the best you could and sometimes, it's just not meant to be.
View Singles Near You