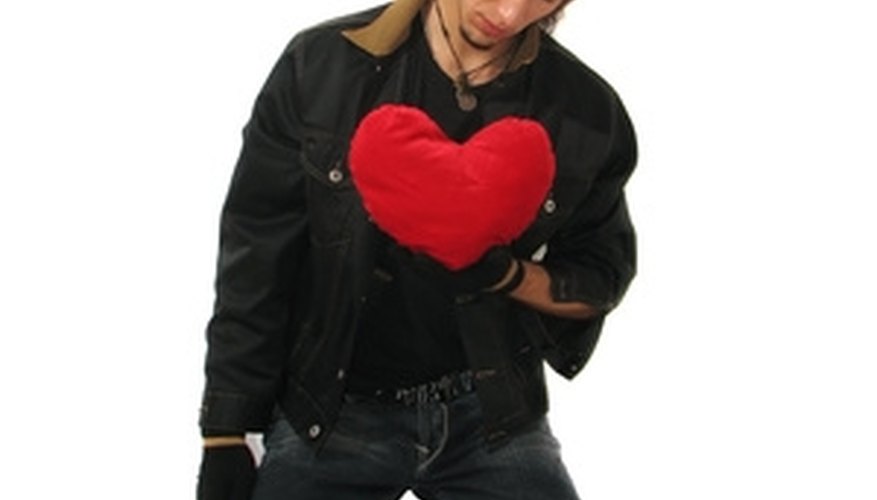 Prevent fights at all costs. Libra men hate conflict, so avoiding it can help keep your man happy. Whenever disagreements occur, avoid blowing up or losing your cool; instead, engage your logical guy in a calm, nonconfrontational discussion of the issue.
Spend time with him. Libras crave company. Feed this need by spending as much time with him as you can. Be prepared for him to rush moving in together or perhaps even marriage, as Libra men often crave cohabitation.
Allow him to spend time with friends. Because Libra men like company, they are often highly social. Don't assume that your man doesn't like spending time with you and you alone just because he brings his friends into the mix. Instead, do your best to accept his group of friends and have fun with them when invited to join the friendly fray.
Support him when he seems depressed. Libra men often feel things more deeply than others, leading to bouts of temporary depression. If your guy seems down in the dumps, it is likely the result of these elevated emotions. When he becomes depressed, give him a supportive shoulder and be understanding. He will likely appreciate the kindness.
Take your time in bed. Libras are highly sensual and hate to rush -- particularly in the bedroom. Instead of rushing your man through your intimate encounters so that you can flip on the nightly news, allow him to take his time and fully appreciate his sensuality and attentiveness.
View Singles Near You