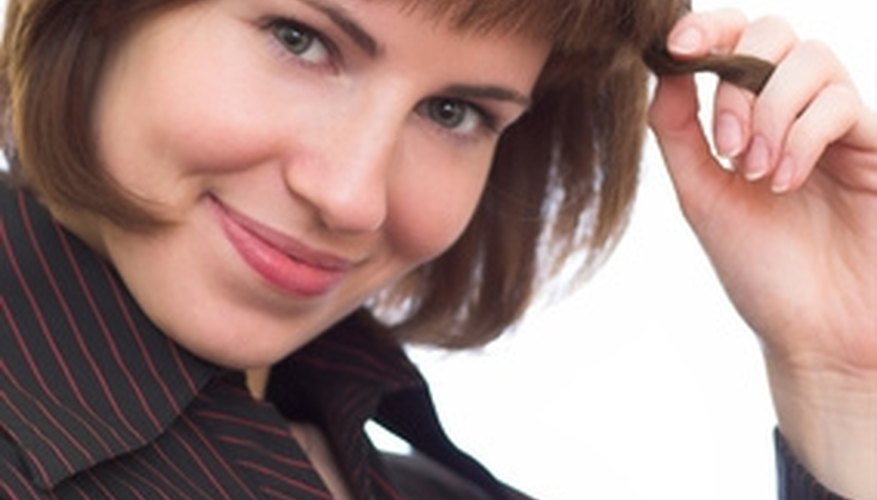 Make Eye Contact
Flirting is impossible without establishing strong eye contact. This indicates to a man that you are interested in him, whereas looking down or consistently in other directions might make him feel unimportant. Conversely, be careful not to overdo it, even if you feel especially confident. Simply staring at someone is not flirting, and will only succeed in making him feel awkward or embarrassed. Hold the eye contact for a few seconds and then politely look down to avoid being too forward.
Smile
Making eye contact is a good start, but be mindful of your expression. If you blankly stare at the person you are attempting to flirt with, chances are he will not recognize your efforts. Offer a warm smile while maintaining the gaze. Doing this successfully will leave little doubt that he has your attention in a positive way.
Ask Questions
Actively flirting means making an effort to get to know the person you are talking with. Instead of focusing on yourself, ask him questions to learn about his hobbies. This demonstrates an interest in his personal life and establishes an open communication between the two of you. Staying away from career related questions, at least initially, will keep him from jumping to the conclusion that your primary interest is money.
Be Genuine
There are a number of different ways to flirt, but avoid trying an approach that clashes with your natural personality. If your flirting efforts come across as fake, men will likely pick up on it and come to negative conclusions regarding your personality or your level of interest. Find a flirting style that suits who you are, and be yourself. The key is to strike a balance between giving off cues that are too subtle or too strong.
Separate from Friends
While you may feel more comfortable talking to a guy when you have a few friends at your side, this is an unfair practice for the man, who may perceive them as a small audience. Keep attempts at flirting confined to one-on-one settings whenever possible, as this increases the sincerity of the efforts and intimacy of the environment.
View Singles Near You