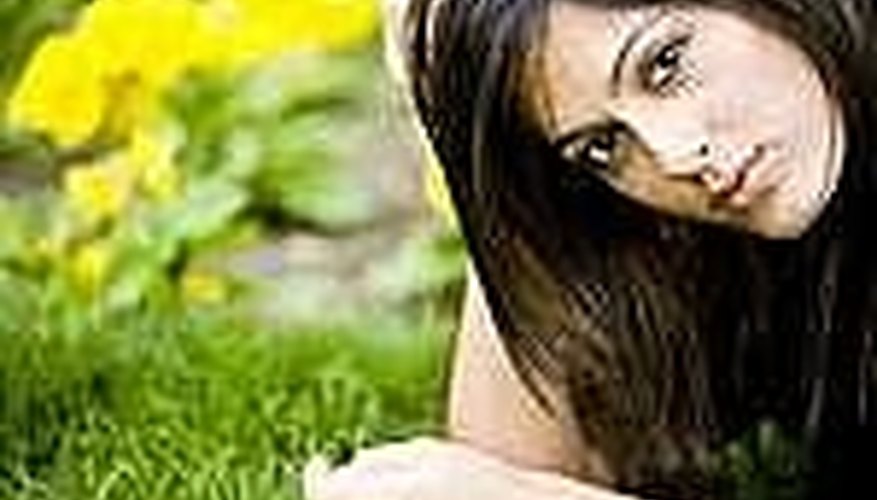 Play up your interests so that you sound like a person who has a lot of activities on your plate, yet enough time to pursue a relationship. When meeting singles online, there is really only the picture and the description to make a decision off of.
For example, if you like to walk your cat around the neighborhood and recycle, write that you are a nature-lover and love to go hiking whenever you get the chance. Maybe you'll attract someone who invites you on a day hike.
If your current activities aren't much to write about, you can also fill in description space with your goals, or things you want to do before you die. Travel plans, finishing your novel, making a certain amount of money... they may sound cliched, but they are standard and acceptable fillers.
Unless you are on a religious dating website, leave out any mention marriage and having kids as one of your goals. Many people who use non-Christian dating sites find this desperate and unattractive, at least at first. Let it come up naturally in conversation.
Make sure not to lie about any of your physical appearance in your online dating profile description, such as weight, height, or ethnicity. Also, be truthful about your age. You want someone who is attracted to the real you
Mention if you have stable job or own your own home, car, boat, or land. All those things make you seem like a stable, responsible, attractive person.
Use humor to describe your shortcomings truthfully. Nobody is perfect and everybody has a few flaws that could turn away potential dates and matches online. Being good-natured is an attractive feature.
Don't go overboard on listing your accomplishments or awards. This is a typical mistake for first-time online daters. Mention one or two. It's not a resume, people who view your dating profile read between the line to gauge your personality, and listing too many achievements makes you come across as arrogant.
Keep your online dating profile short. You want to have some interesting things to save for the first date conversation
View Singles Near You