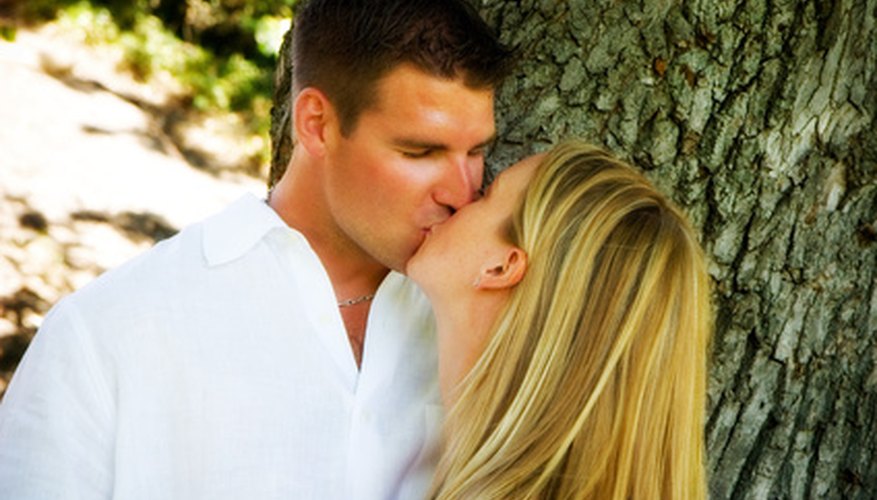 Step 1
Avoid stating the obvious. The headline is the first thing other people will read, and your first--and possibly only--chance at snagging their attention. Statements such as "I'm looking for a great woman" are already clear. You'll have more success with a headline that mentions a particular place, such as, "Have you ever been to Paris?"
Step 2
Create a detailed and exciting introduction. People daydream about going on adventures and traveling to unique locations. Think of your personal ad as an advertisement for yourself. Advertisers use the 3-U method, which employs uniqueness, ultra-specificity and urgency. This means that you should differentiate yourself and provide details. In terms of "urgency," make sure to not droll on too long or you'll lose your reader's interest. Snag their attention so you can have a one-on-one conversation.
Step 3
Detail your interests with specific information. Just about everybody--and every dating profile--will say that they "have fun spending time with friends" and "enjoy a nice meal at a restaurant." For example, write something like, "Last weekend, my buddies and I visited a naval academy and toured D.C." Or "My favorite Italian restaurant serves to-die-for pizza and is on the corner of a bustling street in Brooklyn." Separate yourself from other wannabe-daters by appealing to other people's senses by using detailed information.
Step 4
Write honestly and accurately if you're going to include information about your body type, ethnicity, professional or educational background. You don't want to hook somebody based on what you inaccurately presented yourself as. Also, write with the person you want in mind, but don't limit yourself by requesting too many requirements.
Step 5
Avoid basic dating profile mistakes, such as redundancy and grammatical errors. In order to get somebody else's attention, you have to make sure your profile doesn't paint you as boring. Read through other profiles and take note of how many times people write that they "love going to the movies" and are "looking for somebody special." Then make sure to not use these lines in your own profile.
View Singles Near You