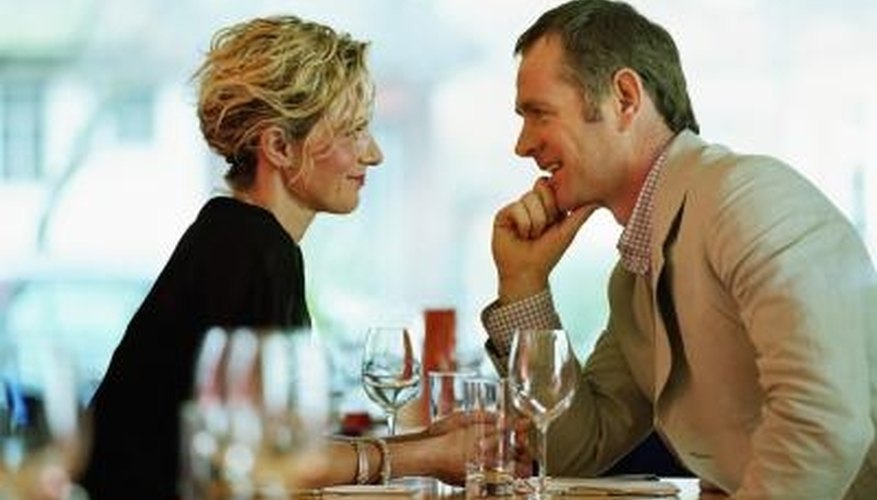 Write an interesting headline. The first thing most potential dates will notice after looking at your picture is your profile headline, and it should be interesting enough to make people want to read the rest of your profile. Stay away from cliche headlines such as "Looking for fun" or "Looking for a relationship." Consider using humor or intrigue such as "Let's drink pina coladas and get caught in the rain," which is referring to the well-known song "Escape." Another idea is to mention something you enjoy such as "Passionate about food and other things."
Be descriptive with your content. Many people will list their personality characteristics such as fun, funny, intelligent, laid back and spontaneous. Consider using experiences you have had to demonstrate those qualities. For example, "I love the fun of travelling because of the new experiences, people and memories that come from it." This is your opportunity to really let others know the kind of person you are and what you're looking for. Explain the things that truly interest you and be specific about what you're looking for. Avoid saying the typical things like "walks on the beach" or "candlelight dinners." Don't brag. Most people don't appreciate when someone boasts of their looks, accomplishments or possessions because it can make you seem insecure.
Use proper grammar and punctuation. Again, because this is all you have to present yourself, you want to seem intelligent by having a well-written profile. If you feel comfortable having someone proof read it for you to make sure there are no mistakes, it may be useful so that it reads well and flows nicely. Proper spelling is another important thing when writing your profile. Using spell check is easy, so use it.
View Singles Near You