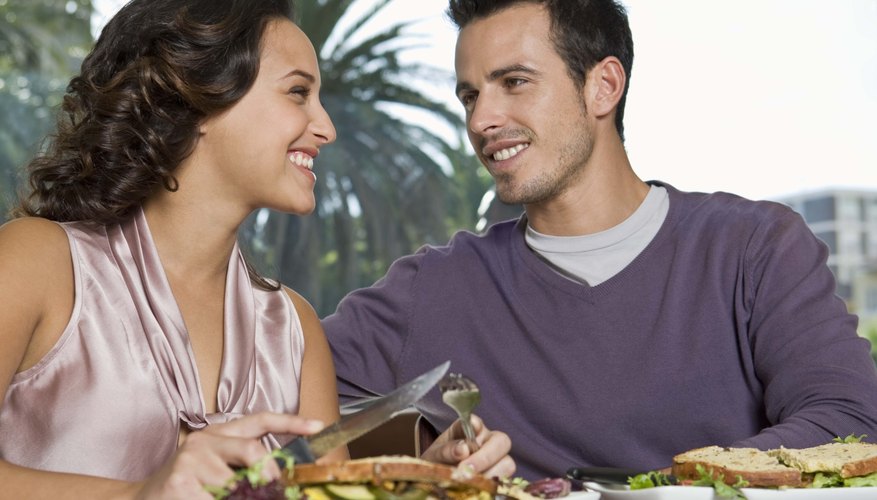 Step 1
Enlist the help of a good friend or close relative. Choose someone who is honest yet supportive. Ask this person to help you compile a list of your good qualities and traits.
Step 2
Set aside an hour that you can use to create your dating profile. Pick a time when you have no obligations and when you can be by yourself. Plan to craft and re-craft your profile during that time.
Step 3
Spend time, before you start writing, to make yourself look and feel good. Take a warm shower and put on some relaxing music. Put on your favorite shirt or outfit and your best pair of shoes so that you feel more attractive.
Step 4
Choose a good picture of yourself to post on your profile. Pick one that clearly shows your face and in which you are smiling. Select a picture that you feel flatters you. Ask a friend or relative to help you find an attractive picture, if necessary.
Step 5
Jot down all of the essential information you want to include in your profile. Include your age, hobbies, work and what you do in your free time. Think of some fun facts about yourself to include.
Step 6
Start to write your profile. Begin with a brief introduction of yourself. Include your work information, age and where you live in this section. Explain why you work where you work and what you love about your life.
Step 7
Write a brief description of who you are and what you like to do. Be specific in your descriptions. For example, say "I love to travel in Southern Asia" rather than "I love to travel." Give the reader some fun facts about you in this section. Make sure to use humor as you write this section.
Step 8
Reread what you have written and have someone you trust read it as well. Make any changes and adjustments that you feel are necessary before posting it to the dating site.
Tips
Keep a light, positive tone in your profile. That is more attractive than a sullen, morose tone.

Always be honest in your profile. When you meet someone, you will want him to like you for who you are.
Warnings
Always use precautions when meeting someone in person for the first time. Meet in a well-lit public place and do not take him back to your house until you are sure you want to pursue the relationship.

Always leave your date information with someone you trust. Have that person call you periodically through the date to ensure that you are safe and having fun.
View Singles Near You