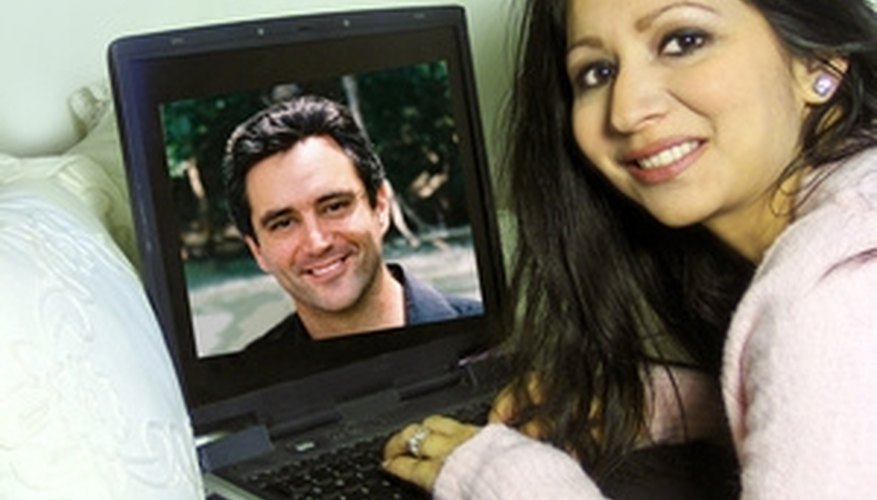 Write a brief description of yourself. As reported at Newser, "The web isn't conducive to lucid reading---that is, engrossing, pleasurable reading. Books immerse you in a trance; online, you read between IMs. So one-idea paragraphs are best." Don't lie. As you look for a date you expect honesty. The person who reads your ad is expecting the same. Include your sex, skin color, height, weight, hair color, eye color. Then go for non-physical details. Indicate whether or not you smoke, what religion you are, what are your hobbies and interests. Post the hobbies and interests that best describe you. Make sure your ad is spelled correctly, and that you've used proper grammar. First impressions count when it comes to dating, even with an ad.
Indicate what you're looking for. Be specific. Mention the characteristics that are most important to you in the person you want such as being a dog lover or a member of a specific religion.
Post a photo along with your ad. As reported at ForBeginners.info, "Internet dating experts say that posting a photo can increase the response rate to your ad by at least ten times." Just like with your description of yourself, don't lie with your photo. If you post a photo that shows you 20 pounds lighter than you are now, you are not being honest.
Things You Will Need

Laptop or desktop computer with Internet
Tips
Follow the instructions for online dating sites for personal dating ads. These sites make it easy to plug in information, along with photos. The traditional places to place dating ads is in print media, but in the 21st century the Internet is hugely popular. Look online for popular sites that feature personal ads. If they ask you for a fee, determine if the site reaches enough of an audience to warrant one.

Include some humor in your online personal dating ad but don't put yourself down. As reported at ForBeginners.info, "Be humble, yet stay away from self-deprecating humor such as "I'm so ugly I haven't had a date in 10 years" or lines that put down the reader such as "If you are reading this you must be a loser like me."
View Singles Near You