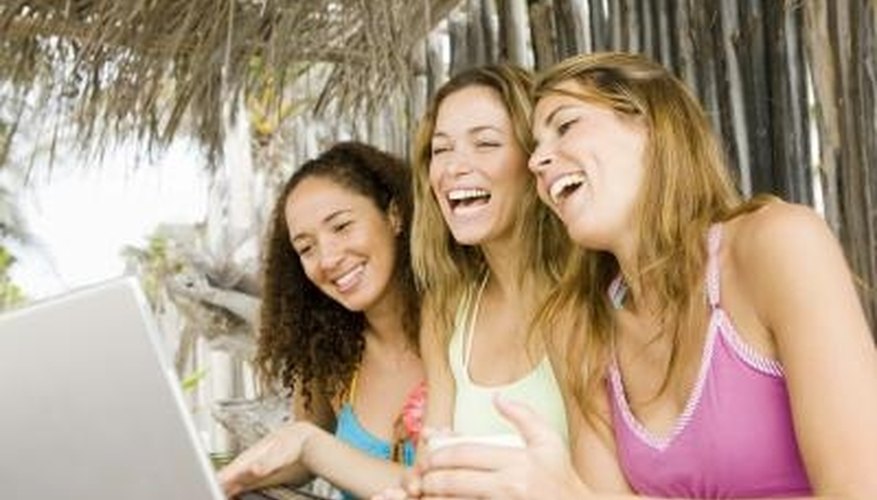 Write a distinguishing introduction. Many profiles start off the same: "Hi, my name is Joe and I like to watch movies." It's hard to believe that no one likes to watch movies -- or hang out with friends or love to read -- therefore be sure to start off your with some interesting facts about yourself. Maybe you're a gym rat or an adrenaline junkie. If so, talk about the last time you went bungee jumping or how you are preparing for the next Ironman triathlon. Or consider telling a tale of a hilarious memory or experience.
Don't tell your life story. There are some things that are better left unsaid, like how you were constantly teased in high school yet somehow made it out alive and are probably more successful than any of those jerks are nowadays. Leave a little mystery in your profile. For example, talk about how you covered 30 countries in 15 days or that time you went to volunteer at a homeless shelter, but leave all the extraneous details out. Chances are, just that little tidbit of information will catch someone's attention, which will then prompt them to contact you and ask you questions, which is a good thing.
Show, don't tell. Instead of writing typical statements such as "My friends say I'm funny" or "My mom thinks I'm the best son in the whole world," show how you fit these criteria. Talk about that one epic April Fool's Day prank you pulled at the office or how you stayed by your mother's side while she recovered from an operation. These kinds of details and descriptions will paint a much better, more vivid picture of who you are than simply listing your good qualities like items on a grocery list.
Write well. There is no bigger turnoff in the online dating world than spelling mistakes. It's true, we live in a 160 characters or less text messaging world, but that doesn't mean it should translate into your online dating profile. Plus, only 12-year-olds should communicate using such language as "I luv 2 got 2 the beach LOL!" Type your profile in a word processing program first. That way it'll catch all the spelling errors. If you're not sure about your grammar or sentence structure, ask a friend to review your profile for you.
Things You Will Need

Computer
Word processing software
Tip
If you feel you aren't receiving the kind of attention you expected, feel free to change your profile to attract the kind of guy or girl you are looking for.
Warning
Please remember to be honest on your profile. It doesn't help to start off a potential relationship on a profile full of lies.
View Singles Near You