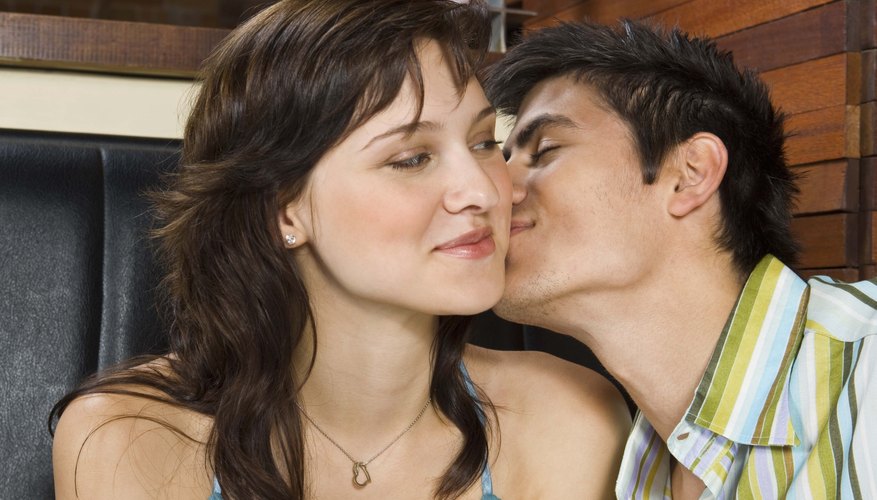 Step 1
Pick a famous quote, movie line, or personal statement that encapsulates who you are. Use this as your online portfolio tag line. Check out other portfolio pages to make sure that your tag line is unique, so you don't come off as being cliché.
Step 2
Fill your "About Me" section with as many concrete facts as possible. List favourite bands, movies and hobbies. Be specific about the places you have travelled. Communicate exactly what you are looking for, and not looking for, in a partner. Do not be afraid of being clear about your current dating goals (i.e. marriage, serious relationship, casual dating). Although it may cost you a few dates, it will save you drama and confusion in the long run.
Step 3
Select a user name that makes you attractive to members of the opposite sex, instead of scaring them away. Names like, "Sexcrazedbubba" or "Crazycougar" should never find their way onto your profile. Names such as, "Travelgiant" or "Bookfreak" are ideal, because they serve to attract compatible partners and deter incompatible partners.
Things You Will Need

Access to the Internet
Online dating site membership
Tip
Be as brief as possible in your profile descriptions. Otherwise, your prospective love interests are likely to become bored or overwhelmed with the sheer quantity of information provided.
Warning
Never provide personal information, such as your address or place of employment, in your online dating profile. This is dangerous, and can result in stalking or harassment.
View Singles Near You