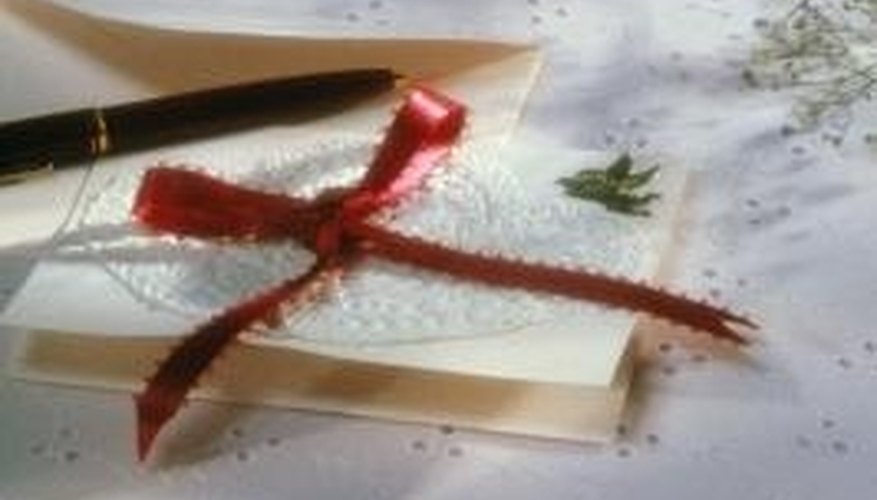 Dig deep and identify the feelings you wish to express. Write with a general concept in mind, such as missing your mate, being happy that you're together or your attraction. Give yourself time to get your thoughts together so you don't rush through it. Use a writing style that matches your personality, whether you're witty and comedic or poetic and eloquent.
Imagine how you feel when you think about your spouse. Write down all of those emotions to start crafting your letter. Get all of your thoughts written down and edit after you've written everything out.
Write your feelings based on memories you have that you'd like reflected in the letter, such as the first time you met or the day you got married. Mention how much you love your spouse. Talk about your growth both individually and together as a couple. Make special mention of how you feel when you're together.
Read your letter out loud for clarity and mistakes. Make sure that everything you want to say is documented in your letter and that your letter makes sense. Write the final version of your letter on a clean sheet of paper, place it in an envelope and deliver to your mate to read.
View Singles Near You