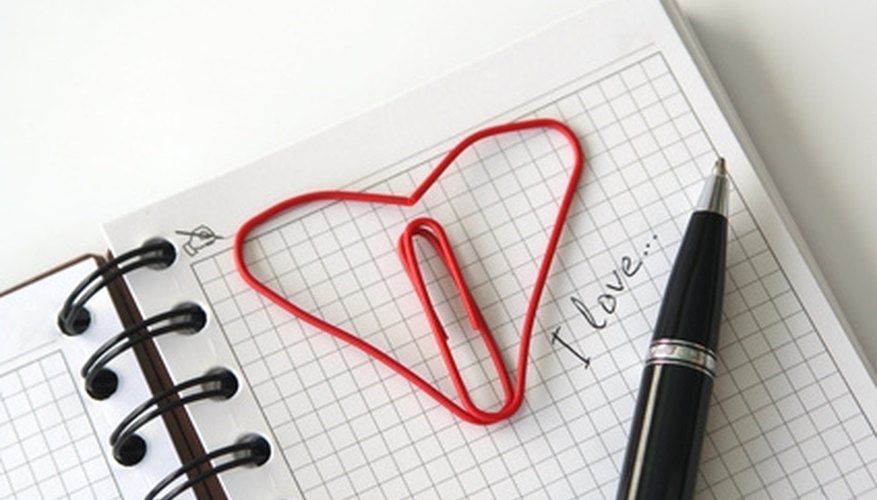 Purchase a blank greeting card. The image on the card can play a part in your verse, such as a scene that sparks a memory from your relationship with the recipient.
Sit in a quiet room and play a favorite romantic song, or have photos of your partner and yourself nearby, for inspiration.
Jot down a few words that describe your companion: his smile, hands, eyes.
Write down a memory of a special day or getaway from your relationship: a breathtaking sunset, a picnic or a romantic walk. Write down how you felt that day.
Gather your thoughts and feelings and write a complete sentence as if your partner were standing in front of you and you were speaking to him. Read the sentence out loud and make changes you feel necessary. Write the finished verse on the greeting card.
References
View Singles Near You