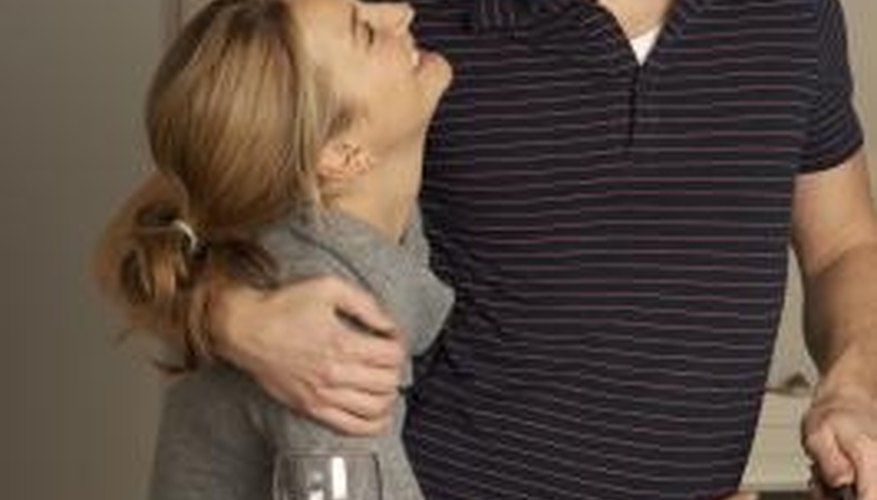 Get personal in the greeting of your love letter. Don't just start it out with "Dear Karen". Show how much you love her by addressing the letter to "The one that makes my heart skip a beat every time I her."
Tell him what you like best about the time you spend together. Instead of just saying how you love spending time with him, tell him how it makes you feel. You can include a line telling him that spending time with him helps you forget there is anyone else around as he captures your mind.
Be playful in your letter. Tease her with comments that will only have meaning to her. Mention that you can't wait until you are alone again so you can do that special romantic favor she once mentioned to you on a previous date.
Express your feelings. Opening up to your partner is sexy. Tell him how much you love him and tell him why you love him. Point out what attracts you to him, not only physically but emotionally as well.
End the sexy love letter with a tease. Paint the scene for your next get together. Tell her how you would love to give her the date of her dreams. Tell her how you would like to take her to a nice dinner, prepare a bath for her at home to relax in, and then leave an open ended comment such as "and please you however you desire." It'll keep you on her mind and get her thinking about what she wants you to do.
Tip
While spraying a letter with perfume or cologne might seem sexy at the time, think about a few things before you do it. Make sure it's a scent that your partner finds appealing; some are put off by heavy perfume or cologne. Also, think about where your lover will be read the letter. A heavily scented letter might offend her colleagues at work or school.
Warning
Even though your letter is intended for your lover, privacy is not guaranteed. It might be read by someone else, so be careful not to say anything that would embarrass her if a friend or relative happens to see the letter.
References
View Singles Near You