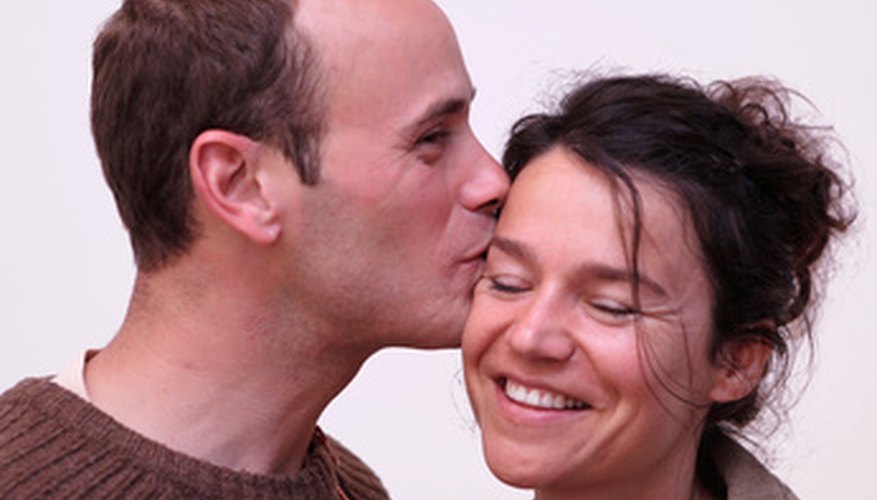 Step 1
Use a catchy, simple user name. It makes you stand out more to potential mates who are scrolling through their matches. It is also easier to recall, for example, "alabamajack" than "jack178945."
Step 2
Follow that same principle of brevity in writing your tag line -- the short phrase that many dating sites display near your user name. If someone likes what you have to say in the tag line, he will be more apt to click on your profile to find out more about you. Don't be afraid to use humor if it fits your personality. You can even use a funny or interesting quote from a writer, for example: "Way down deep, I'm very shallow." (Dorothy Parker)
Step 3
Be honest and real. Don't list your height as 6 feet if you are really 5 feet, 6 inches; don't say you are a lawyer if you are a paralegal. Even slight exaggerations can stand out in someone's mind if she meets you and discovers you misrepresented yourself in any way in your profile.
Step 4
Convey a positive attitude and have fun with it. Filling your profile with negative or disrespectful comments will likely make a person question your self-esteem. Upbeat language enhances your chances of success.
Step 5
State the kind of person and the type of relationship you are seeking using respectful language. If you write several paragraphs detailing a laundry list of traits you require in a partner, your chances of getting a response drop. Keep each field in the profile to a few sentences at most.
Step 6
Review and spell-check your profile to help present yourself in the best possible light. If you don't have strong writing skills, have a friend review your profile. Ask her to make suggestions and help correct any errors.
Step 7
Use a recent, well-lit photo in which you can see your face. Resist the urge to show too much skin. Skip the shot of you in a bar with five of your friends that will keep potential mates guessing which one is you. Do not scan your driver's license or passport photo, and make sure to rotate the photo correctly.
View Singles Near You